According to popular research, vinyl record sales increased by almost 30% in 2020, and in this modern digital world, the vast majority of music is stored digitally on the cloud. The internet has changed how we consume MP3 music, and it has also changed the music industry itself.
However, the personalized vinyl record has recently experienced a resurgence in popularity, seeing a year-on-year increase in vinyl lovers and sales for the last decade. Audiophiles love to press their own vinyl and find it cool to enjoy music.
Many digital streaming services like Amazon Music, YouTube Music, Apple Music, and Spotify allow you to access different music in a single application. Many would agree that online streaming services are a convenient way to listen to music, but digital MP3 is the only best option.
Overall, the custom vinyl record has benefits and is the best way to listen to music. The vinyl lovers' experience of putting a physical record on the turntable, dropping the needle, and enjoying listening to the music on a comfy chair is unparalleled. If you are still unsure how custom vinyl records are better than digital MP3s, Here are the top five reasons you should press your own vinyl and listen from it.
Reasons to Choose Vinyl Records Over Digital MP3
Improve Your Taste in Music With Vinyl
If you are a music lover, music is subjective regardless of how you listen to your favorite artist. Everyone has their taste in music, artists and composers, among many other things. Yet, you likely remember the singer or band that made you first care about music.
The charts are an excellent way to enjoy audio at a party or a nightclub with your friends. However, chart music doesn't make its way to custom vinyl records. Some DJs use it, but modern pop music usually won't be found in a vinyl lover's physical collection.
Once you delve into vinyl, you'll discover something more profound than the chart and single albums. A vinyl record is not a collection of disparate songs; it's just a classy medium of listening to music. Contact Implant, a vinyl pressing service provider in Australia that produces top-notch personalized vinyl records per your needs.
Vinyl Record Purchasing Experience
Online shopping has benefits, and digital retail has made a more comprehensive range of goods available at cheap rates, all from the comfort of your homes. Yet, shopping from your laptop or smartphone doesn't give the same experience as going to a physical store.
Although you can find vinyl records on online retailers like Amazon, independent record stores across countries have kept the vinyl alive, and the fans are passionate and loyal to them. You can spend hours looking for your favorite collection, holding the vinyl, studying the artwork, and in some stores, you can even listen.
In a way, purchasing a record is a gamble. When you hand over your money, you don't know if it will become your favorite album. Yet, it makes you more invested in the music, and you are more likely to take the time to listen to it. As you get involved in record buying, you'll get to know people's thoughts and, eventually, form friendships.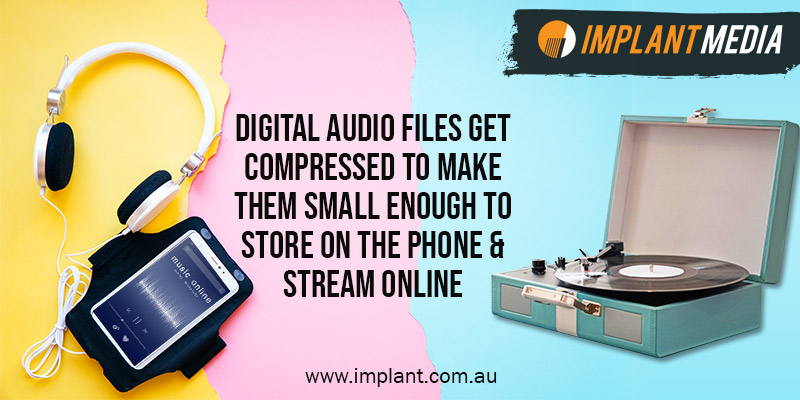 Analog Sounds Better Than Digital Format
The digital format is far more extensive than you could store on your laptop, smartphone, or portable music player. So the digital audio is compressed to store a large amount of data. During this process, the quality of the raw audio is lost, making it vulnerable.
On the other hand, vinyl records are lossless because the vinyl pressing is straight from the masters and contains all the details the artists needed. It's for this reason that custom vinyl sounds better than digital.
For audio lovers, vinyl record players are a source of nostalgia, reminding them of an earlier time in their life. For others, it may be the overall experience, particularly when coupled with the analog lossless format.
You Can Resell Your Turntable
When you buy or rent an MP3 from an online streaming service, it's impossible to resale because online stores encode them with copyright protection making it challenging to move between the libraries and computers.
On the other hand, vinyl records are an excellent investment where you can purchase and place them on your records and enjoy them. If you have a personalized vinyl record, you can resale them since records tend to keep their value. You can sell your collection if you need to unlock some additional cash or free up space at home.
Other physical media, like VHS tapes or cassettes, degrade over time as the tape wears, but the same isn't true of vinyl. You can contact a vinyl pressing company in Australia like Implant to create your own vinyl record or modify your existing records with new artwork of sleeves, jackets, packaging, and more.